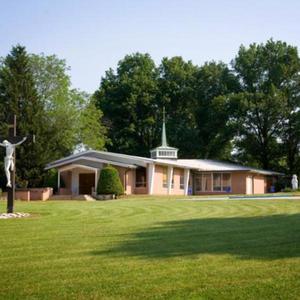 The Passionist Nuns
Special guest
Founded by St. Paul of the Cross, May 3, 1771 in Corneto, Italy, the Nuns of the Passion of Jesus Christ, are cloistered contemplative nuns. With the Church, we are called to be a Sign of the Love of Jesus Christ for the Father and for mankind by a life of Prayer, Solitude, Penance and Community. In full habit and professing our 5-fold Vows - Devotion to and grateful remembrance of the Passion, Chastity, Poverty, Obedience and Enclosure, we offer unceasing prayer and joyful penance in love and fidelity to the Church and the Holy Father -- certain of contributing to the fullness of the Church's presence to mankind.
If you have any questions or comments, if you are discerning, or if you'd like to know more about Religious Life in general, always free free to message us, or call at (636) 527-6867
The Passionist Nuns has been a guest on 1 episode.
March 25th, 2020 | 43 mins 37 secs

catholic, church, evangelization, jesus, parish

Nuns tell Fr. Martin he wouldn't pass the physical to be in their cloister (and other joyful things)